Skip Navigation
Website Accessibility

Follow Laurie (owner since 2020) on Facebook
https://www.facebook.com/me/
.
Check out previous designs here:

Where in the world is it colder than Idaho?



It's -9 in Idaho! That's so cold, I wish I could hand everyone out there a warm scarf. They are so warm and snuggly, when I come in from outside I leave it on for a while. It's hard to part with that extra hug around my neck.
These scarves are a great item for January. They are quick to make and so fun to wear. Check out all of the great color choices.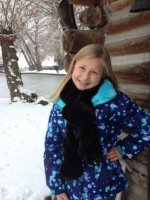 We need to have a January sale: So I am going to put the Cuddle Q' kits on sale for 15% off. That should help any winter blues or boredom!



This is a good time to make that quilt you wanted to try when you were too busy with Christmas, and I think a great project is to try the new 9" strips, or Cuddle Q's from Shannon Fabrics. This is a great little kits that comes with eight 9"strips. I have the Seuss assortment with the matching bright colors as well as the Izzy Pastels with the pastel solids. There are lots of ways to use these fun strips. My favorite is to make the Rag quilts. Just fuse the strips together, cut into 9" squares and sew them in your favorite arrangement. Another easy quilt is to just sew the strips together in a fun pattern using the "sew and flip" method onto a matching backing and make a great 60 x 60" throw. This is a great beginner project. (Have any friends that have wanted to make their own cuddle quilt?) With those wide strips it won't take long to finish a project that will keep you warm and snuggly for a long time!

I get a lot of questions about using the batting in these wonderful quilts. I love them both ways. If you want a warm, heavy quilt, or if you are planning on leaving it in a crib or on a bed, use a batting with it. The batting gives the quilt some great body and it is so warm and cuddly. On the other hand, if you live in Arizona or Texas, you may just need a warm snuggle blanket because your air conditioner is a little cool or for those cool evenings. If I am making a drag around blanket for the babies I don't usually put the batting in. They are really warm without the batting. Either way, these blankets are always the favorite gift.
Make someone happy, make them a cuddle quilt!